PERFORMANCE Lithium ion NMC Batteries
Upgrade your eBike and eScooters with Aegis Battery's full line of 24V - 60V 5yr Factory Warranty Performance Batteries. If you don't see a model below that fits your ride let us know!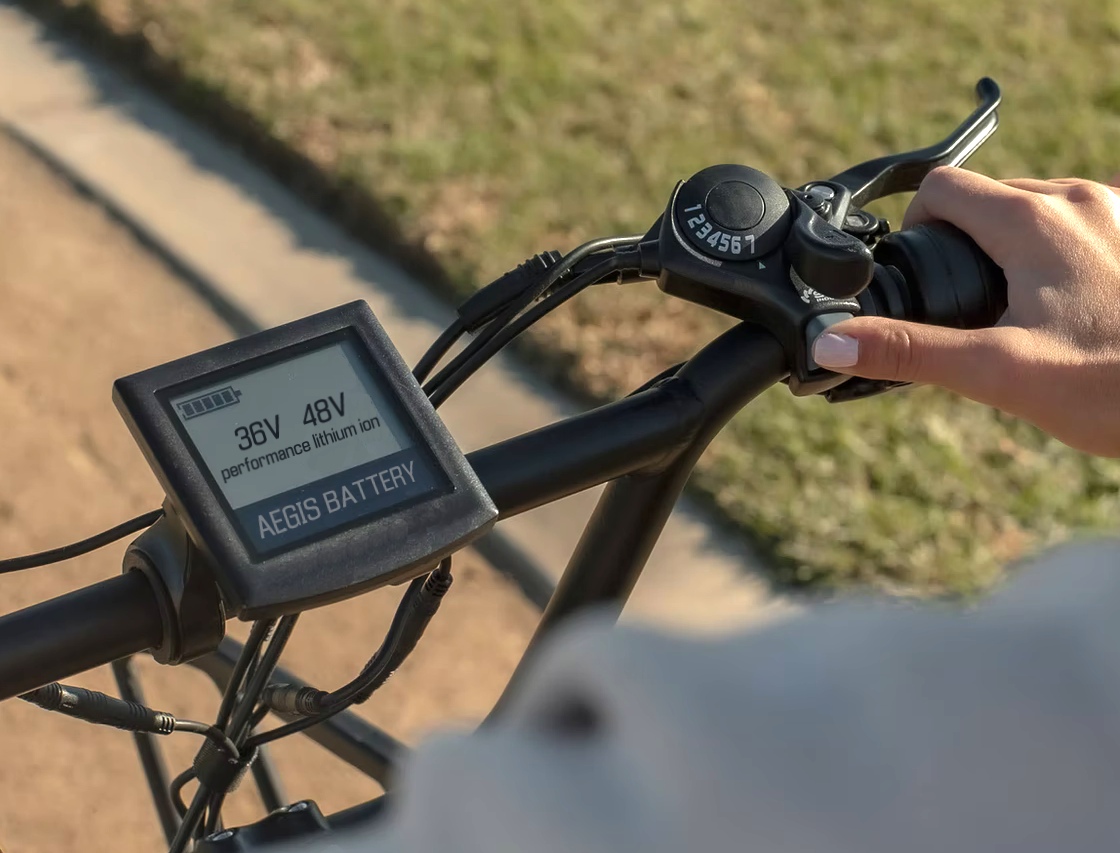 Go Further! Go Longer!
We know that there are tons of bike and scooter models out there all with different motors requiring different batteries and that's why we provide several different models.
All lithium ion batteries come with our 5 year Factory Warranty and excellent customer support.
Long Life Meets Lightweight
All our Li-ion batteries are long lasting and have a longer lifespan than other types of Lithium batteries. Many of the other lithium replacement batteries you find online last maybe 1-2 years!
Our batteries are also as light as possible and are usually half the weight of lead acid batteries. Our batteries work as replacement into your existing ebike and escooter casing or you can use it rack mounted as well.
Many customers are replacing lead acid batteries with Li-ion batteries for their e-bikes, e-scooters and motors. The reason is that Li-ion batteries offer tremendous advantages including high specific capacity, greatly enhanced cycle life, and very low weight. These benefits are very important to e-bikes/e-scooters because it will allow the vehicle to run at peak performance for a longer period of time per charge and it will reduce the overall weight of the vehicle.
We offer a variety of 12V, 24V, 36V, 48V, 60V, and 72V Li-ion batteries for this application.
These batteries are superior compared to lead acid batteries because of their (1) high specific energy capacity, (2) long cycle life, (3) compact size, (4) light weight, (5) superior thermal and chemical stability, (6) enhanced safety, (7) improved cost performance, and (8) enhanced charge and discharge rates.
Typical products are listed below, for more products, please check our Brochure.
" REALLY POWERFUL BATTERY!"
"I bought 24V 12Ah Li-ion battery for my electric scooter recently from Aegis Battery. The guy over there helped me to choose the fitted battery for my scooter andit's much more powerful than the original lead-acid battery! Can't wait to ride my scooter. Recommend to all of you who wants to change scooter batteries!"
" WORKS WELL FOR MY EBIKE "
"I added a 24VDC 250W motor to an old 10-speed bike, and the 2x12VDC 7Ah batteries I started out with did not work very well. I replaced those with this single 24V 12 Ah Aegis battery and it works way better. I rode some steep hills, going about 10 miles, using the motor about 30% of the time andhad no issues. I still had a "green light" charge left when finished. It charged back up to full in < 2 hours, charging at a constant 2A from a power supply. It was expensive but worth it, and I would recommend."