Designed for Your Rv & Motorhome Adventures!
Aegis Battery is focused to help you with your RV and Motorhome travels. Our batteries are built to last longer and offer higher performance then not just lead acid batteries but also other LiFePO4 Rv batteries. Our LiFePO4 batteries replace older lead acid battery technology and come in several volt and amp hour models.
We have 12V - 48V lithium deep cycle batteries to provide you the exact battery for your RV, Motorhome and Trailer. Our 10 Year Factory Warranty is also one of the longest in the business and can provide you years of power to enjoy the great outdoors!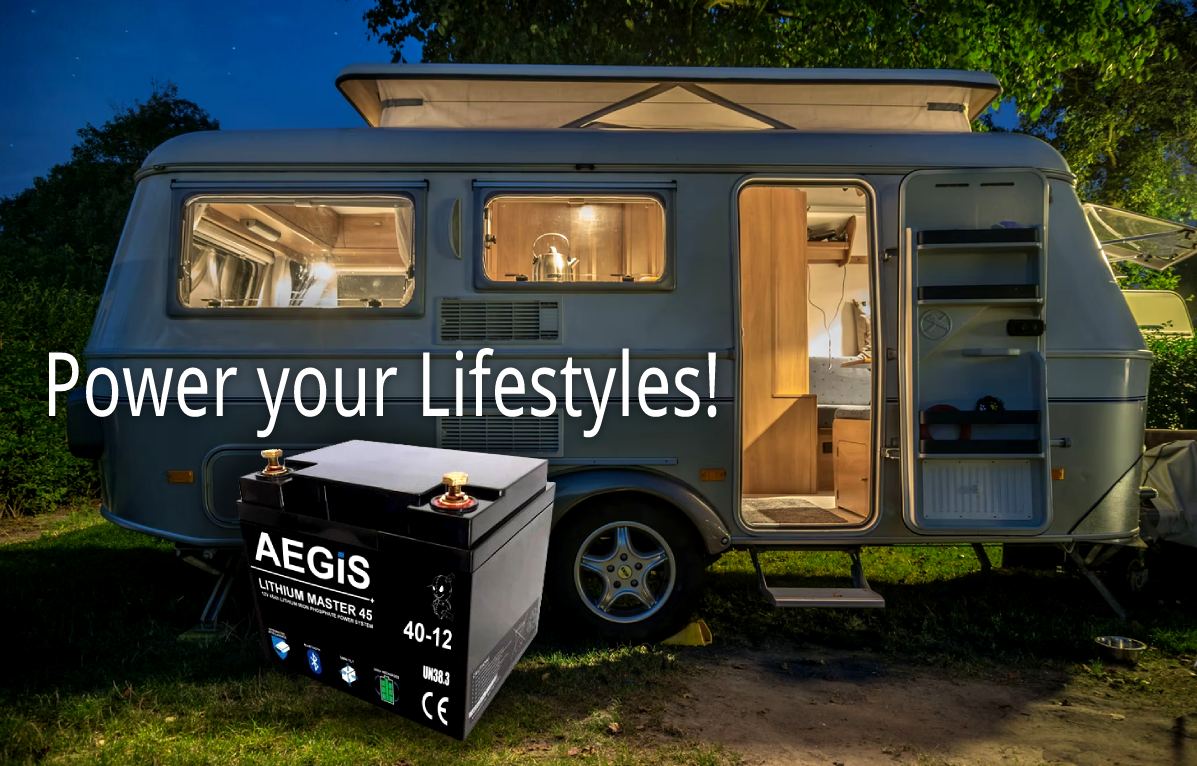 Power to Keep You Connected
Select between 7Ah, 10Ah, 14Ah, 25Ah, 35Ah, 45Ah, 55Ah, 75Ah, 100Ah, 125Ah up to 200Ah models. Our vast assortment of battery models ensures you will have the power you need to keep connected and enjoying during your travels and adventures.
12V, 24v, 36v & 48V Options!
Our knowledgable team can help you select the right Lithium battery for your RV, Motorhome or Trailer. A lead acid replacement lithium upgrade is also good for the environment and easy to do!
View our Latest Models
See all of our TOP Rv and Motorhome Batteries here. If you need help selecting the right battery or have questions about Lead acid replacement battery upgrades for your Rv or Motorhome Call us today! Our Battery Experts can answer any questions you have and can also help guide in the installation process.
Watch Now
TOP RV & Motorhome Performance LiFePO4
Get the most out of your camping and rv excursions with these performance lithium iron phosphate batteries
Recommended Rv, Motorhome & Trailer Batteries: